PVA (Poly Vinyl Acetate) is an emulsion polymer, formed with the polymerization of Vinyl Acetate Monomer and used for the production of adhesives, water based paints and allied products.
Polymerization realizes with 'Addition Polymerization' method and it is an exothermic reaction.
Reactions realize in two steps.
Primarily, regularly proportioned water and protective colloid is homogenized in the reactor and heated up to a certain temperature.
After the addition of additives and catalyst, a proportioned amount of monomer is transferred into the reactor. Within this period polymer molecules begin to form and at the same time due to its exothermic nature, rising of the temperature of reaction should be observed.
When the temperature rise is stabilized, remaining portions of the monomer and catalyst should be added. During this phase continuous cooling of the reactor is needed.
After the termination of the monomer and catalyst addition, further temperature increase should be permitted for the free monomers to get into the reaction.
After the reaction is completed the product again is proportionally transferred to thinning tank for the further additions.
Then product is filtrated and transferred to storage tanks with storage conditions.
Water used in the formulation should be de-ionized with max 0.5 Micro Siemens.
Raw materials and specific consumptions:
50 % Monomers
36% Non – ionized water
10% Plasticizer
4% Surface active agents, Catalysts, Additives, Anti freeze,
Interior and exterior decorative household, water based paints resin (binder)
Homo-polymer type
Copolymer type
As adhesive (glue) to be used in
Carpentry or
Furniture making (to be used in hot or cold presses) or
Binding the timber or wood
Adhesives (glue) for general purpose

Adhesive for wood (glue) gives film (skin) at 3 degrees centigrade, which can be used at winter conditions

Parquet adhesive (glue) to be used to glue the parquet to the floors

Paper industry

Rug adhesive (glue) to be used to glue the rug to the floors
Homo-polymer 1
Viscosity: 80 - 120 p / 25 C / rvt 5/20 rpm
Free monomer: Max %0.5
PH: 4.7 - 5.1
Solid: 60 +/- 1
Homo-polymer 2
Viscosity: 350 - 550 p / 23 C / RVT 5/20 rpm
PH: 4 - 5
Solid: 50 +/- 1
Know - How Provision (Starmak scope of supply)
Detailed flow schema of manufacturing process


Formulations of products, production conditions, process follow up, controls, product and output guarantees


Raw materials list, suppliers, quality control methods


Test methods and necessary laboratory equipment


Start up of the plant


Training of operators, technical assistance and problem solving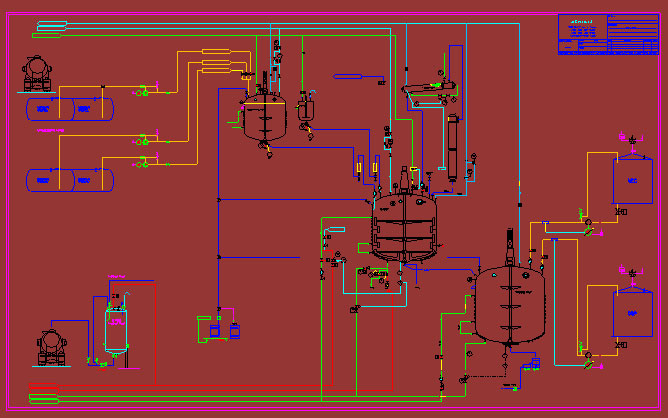 Engineering details (Starmak scope of supply)
Lay-Out of the plant


Architecture


P&I diagram (Piping and Instrumentation)


Reaction equipment


Automation and field instruments


Utility needs


Piping lay-out


Electrical projects


Heating ventilating and air conditioning projects


Fire fighting


Packaging and warehousing